The Buckingham English Center is pleased to announce that we have become an authorized center for the evaluation of Cambridge English. We are now working with one of the most prestigious universities in the world so that you have the opportunity to earn an English International Certification which is globally recognized.
What do you know about the University of Cambridge?
The University of Cambridge is no ordinary university. It is one of the oldest in the world. It was  founded more than 800 years ago in the year 1209. Today, Cambridge English has 2,800 authorized test centers in 130 countries, including Buckingham English Center in Guayaquil, Ecuador. Cambridge English offers more than 20 exams for students and teachers, which are taken by more than 4 million people each year.
Why choose a Cambridge exam?
All Cambridge English exams are developed in accordance with the principles and approaches of the Common European Framework of Reference for Languages ​​(CEFR) making it simple for employers, universities and other organizations to specify levels of linguistic ability.  It also makes it easier for students to choose the indicated exam and study it as per their knowledge of the english language.
Cambridge ESOL exams are recognized by colleges, institutes, universities, international agencies and business corporations as tangible proof of the level of knowledge of the language. This will not only open doors for job opportunities, it will also give them the confidence that they can achieve excellence internationally.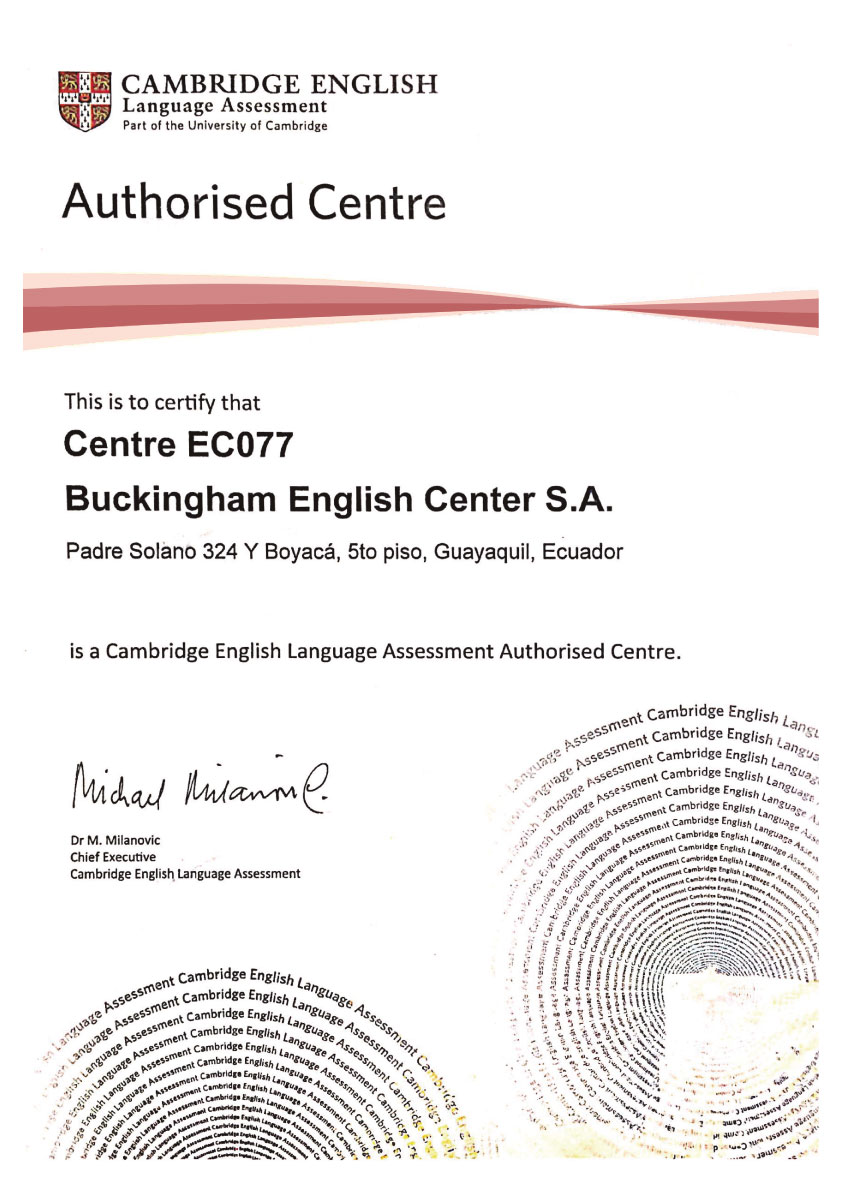 Para obtener más información.